Baraboo Oktoberfest presented by Fairfield Inn & Suites-Baraboo
Enjoy the sounds and tastes of Baraboo Oktoberfest as this ethnic festival brings bands, beers and games to the Circus World grounds from 4-9 p.m. Saturday, September 23.
Live bands, food trucks, traditional pub contests and local brews will take over the historic site for the afternoon and evening. It's a perfect fit, as the Ringlings – and so many other circus impresarios – have German roots.
Live music will feature Big Griff and the Polka Dots as well as our headliner, Gold Dust Women.
Celebrate the onset of autumn and enjoy that happy feeling Bavarians call gemutlichkeit!
For updates visit oktoberfestbaraboo.com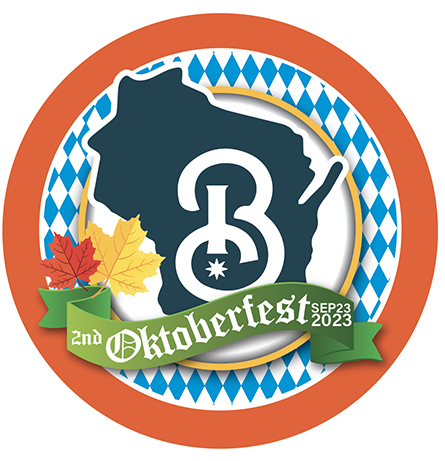 Schedule
3:30 p.m. Fest Masters kick off festivities
4-6 p.m. Live music by Griffy Jim and the Polka Dots
6-7 p.m. Costume and stein holding contests
7-9 p.m. Live music by Gold Dust Women
Admission buttons will cost $7 in advance, $10 at the door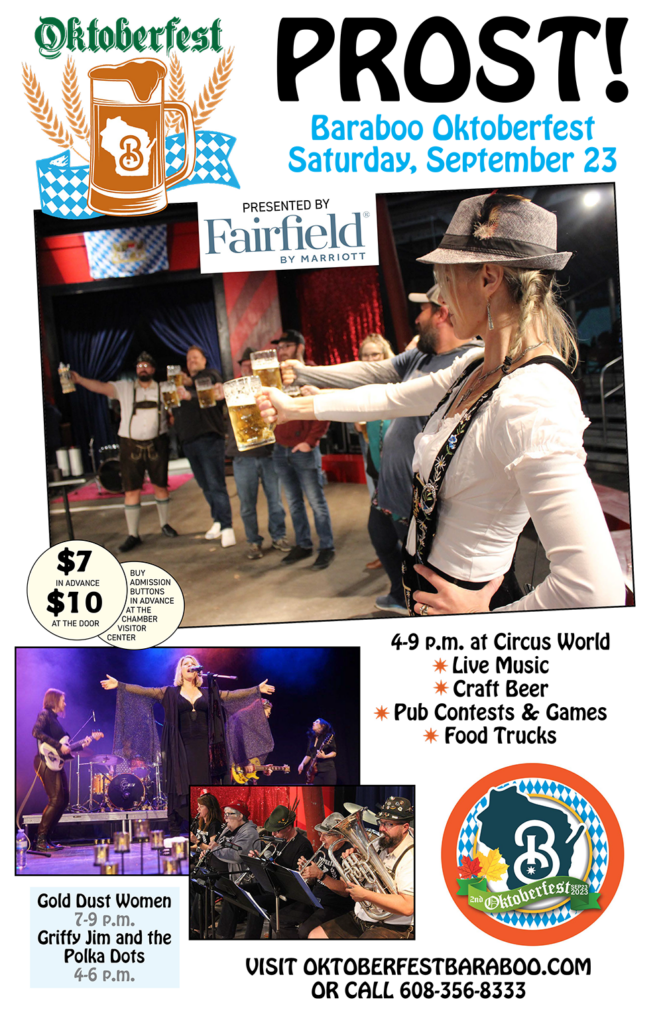 Palms to lead Oktoberfest as Fest Masters
Mike and Bonnie Palm were chosen to lead Baraboo Oktoberfest as Fest Masters because they've been community leaders for years.
Mike is a former Baraboo mayor who was a fixture at community celebrations like this one. Bonnie, always by his side at those events, has long served local nonprofits such as the Sauk County Giving Tree.