Chamber benefits include providing a network of contacts and opportunities for our members to market their services. Additional benefits include participating in Chamber committees, developing relationships with members through volunteer opportunities, and being involved with issues affecting the economic health of the community.
BUSINESS CONTACTS, REFERRALS & NETWORKING
The Chamber (BACC) provides an array of programs and networking opportunities where members can meet other area business people and potential customers. You'll be able to exchange business cards, in addition to information of who provides what goods and services.
Business Referrals
Meetings
Ambassador Program (The Ambassadors are a group of BACC member volunteers acting as official representatives and goodwill ambassadors – while representing their member business – and acting as liaisons between the Chamber and its members. Interested? Contact MemberRelations@BarabooChamber.com for more information).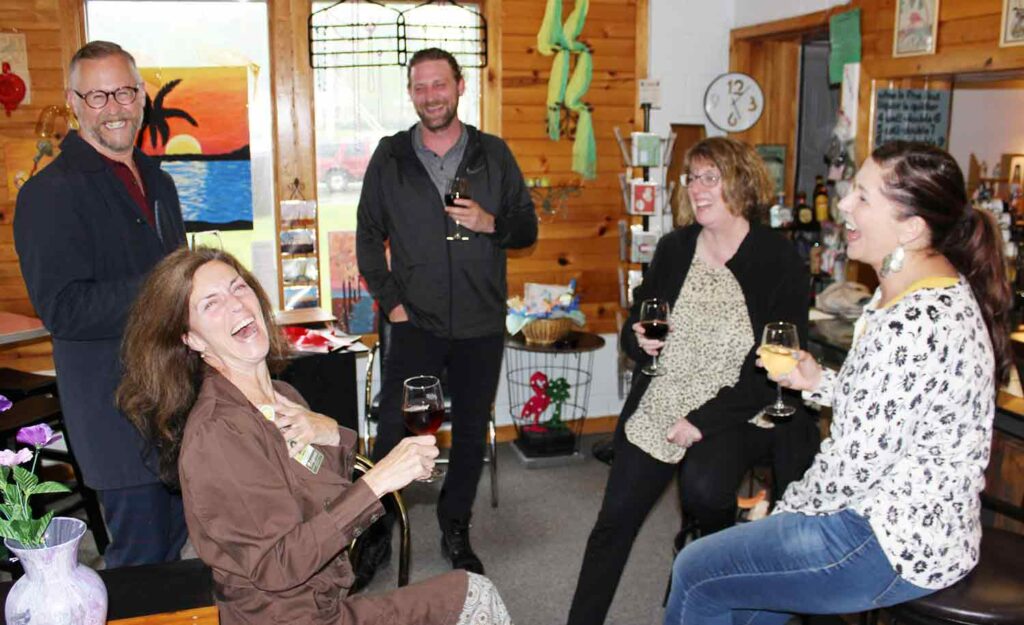 ---
The BACC receives daily inquiries on where to find products or services in our area. As a result, the BACC works diligently to get your business name into the community. Our policy is to only refer Chamber members in response to these contacts through:
---
EXPOSURE & PUBLICITY
Through the Chamber, members can gain direct exposure to businesses and community leaders. Expose your business to a wider audience of business owners. Enhance your name recognition and expand your business with listings on the BACC website along with the online business directory. Ribbon cutting and groundbreaking celebrations will help you get the word out about your business.
Membership Directory Listings
Advertising Opportunities
Sponsorship Opportunities
Referrals & Promotion of Your Business
Tourism Promotion
Retail Promotion
Chamber Kiosk Listings
---
SERVICES
Access to Membership List
Conference Room Use
Certificates of Origin for Exports
---
PROFESSIONAL DEVELOPMENT & RESOURCES
Voice your opinions in addition to learning what others think and then working towards a common goal on community groups.
Sauk County Institute of Leadership
Committees
Workshops & Seminars
---
LEGISLATIVE ACTION
Business Community/Civic Leadership—including proactive planning on events and issues that affect the future of the area, such as Highway 12 re-direct and the Badger Army Ammunition Plant reuse
Additional Representation—via the Chamber's memberships in other organization such as: U.S. Chamber of Commerce, Wisconsin Manufacturers & Commerce (State Chamber), Greater Madison Convention & Visitor's Bureau, Circle Wisconsin
A Voice in Local Media—providing members with the opportunity to have their concerns voiced via the Chamber to local media
---
SPECIAL EVENTS
In this era of relationship marketing, building relationships with potential clients is essential to your business growth and expansion.
Special events are fun, yet they are also a good way to do business and develop additional business contacts.