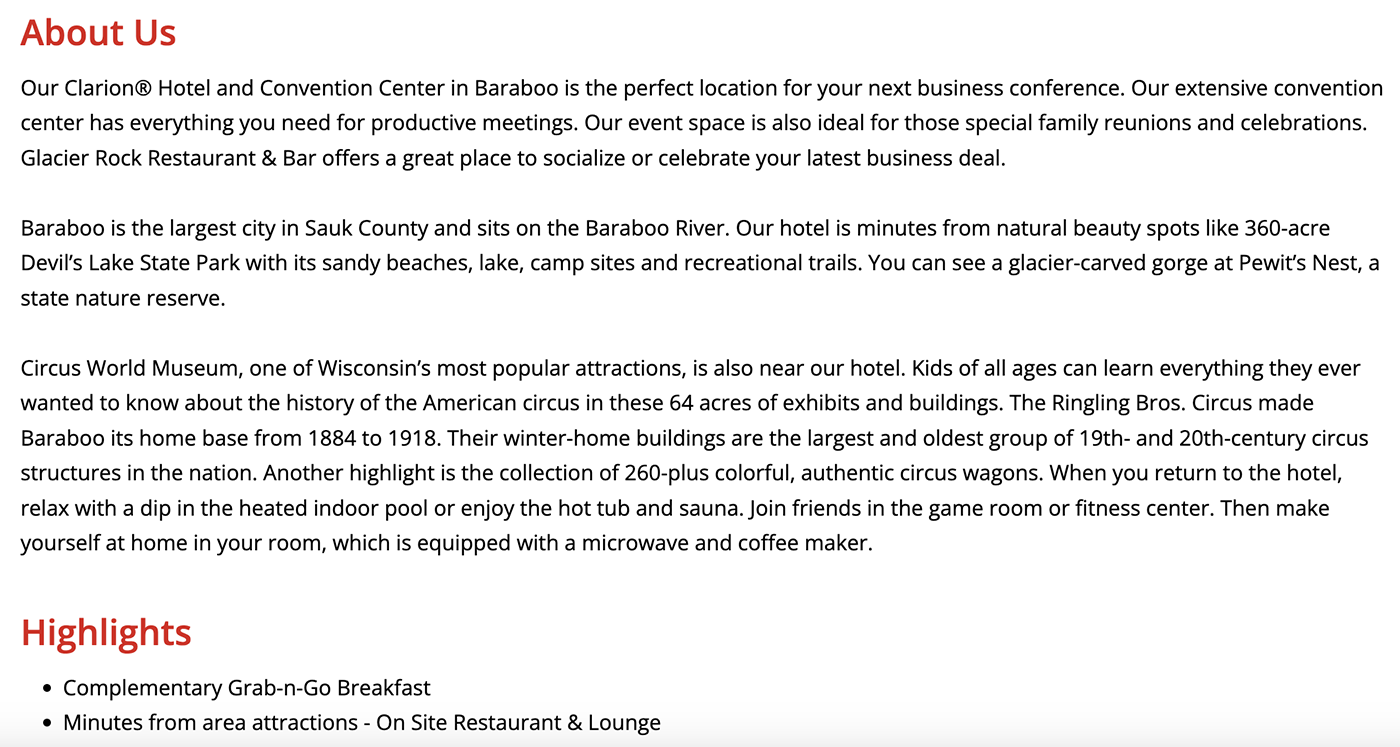 Althoff: How to enhance your membership
George Althoff, Executive Director
Baraboo Area Chamber of Commerce
My dad was an avid gardener whose crops were always bountiful. He often shared with me his recipe for success: "You get out of a garden what you put into a garden." Translation: You couldn't just plant the seeds and expect them to grow, you had to keep the garden watered, engage in weed control, make sure no varmints pillaged your crops, and harvest them at the optimum time.
In certain respects, my dad's axiom about gardening is applicable to a membership in the Baraboo Area Chamber of Commerce – you get out of it what you put into it. To get maximum value out of your chamber membership, there are things members can do to enhance their return on investment.
For example, one of the features on our website, baraboo.com, is a Membership Directory that lists all of our members by business category. Users who search by category will be served up a list of all businesses featured in that group. Under each member's name is a spot for a description of the goods and services they offer. Under the Lodging & Travel category, the Clarion Hotel has the following description:
"Minutes from area attractions. On Site Restaurant & Lounge, Complementary Grab n Go Breakfast & High Speed Internet, Small Refrigerator in Rooms, Indoor Pool, Whirlpool, Steam Room, Fitness Center, Tour Groups."
That's a very thorough list of the amenities the Clarion has to offer and a good example of how to best utilize the online Membership Directory. I encourage all members to check out the Membership Directory and make sure you have an up-to-date, compelling description of your business.
If you want to change your business description, you are able to do that – and much more – through ChamberMaster, the membership management software we use. If you need assistance accessing your ChamberMaster account, please contact Ben Bromley at memberrelations@baraboochamber.com.
In addition to updating your profile to reflect current hours, contact information and social media channels, you can use ChamberMaster to post job openings and Hot Deals – for free!
Other things you can do to maximize your Chamber membership are:
• Place ads in our weekly e-blasts for a mere $25. If you publish more than one ad, the price drops to $20 per ad. We can work with most formats and sizes.
• Populate your calendar with the dates of all of the Business After 5 events scheduled for the year. The After 5s are great networking opportunities where you can potentially meet new customers.
• Consider getting involved by becoming an Ambassador or volunteering for an upcoming event. We'll soon be looking for volunteers for the June 24 Big Top Parade, including someone to serve in the capacity of volunteer coordinator. Further down the road, we'll also need volunteers for the Sept. 23 Oktoberfest at Circus World. No lederhosen are required.
Thank you for your support of the Chamber. Your feedback is always welcome. Drop me an email at director@baraboochamber.com or give me a call at 608-356-8333.