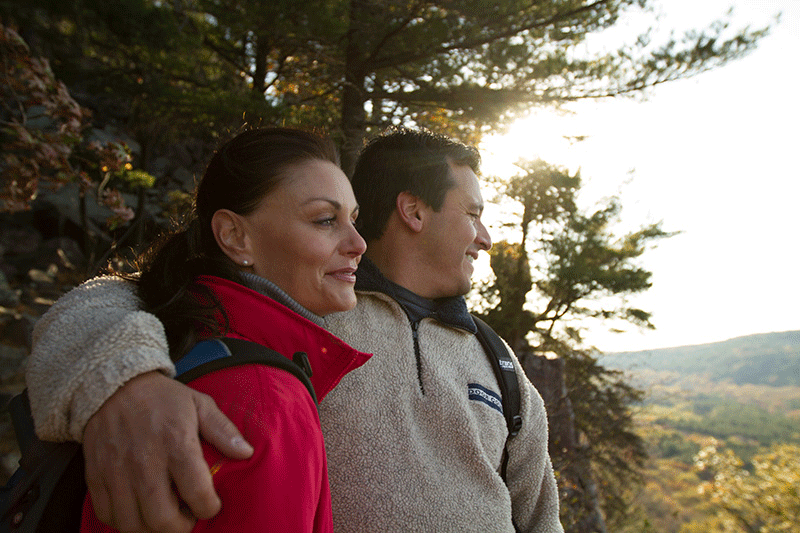 Fall outdoor recreation in the Baraboo Area
Autumn is an ideal time to discover the real glories of the Baraboo Bluffs. Once temperatures drop and colors pop, head outdoors and explore!
One of the most popular spots to view fall colors – and get some exercise while doing it – is Devil's Lake State Park, which affords a panoramic view of trees ablaze. It comes at a price, in addition to the cost of an admission sticker: A steep hike to the top of the bluffs. If you're looking for park tours, and an expert perspective on Devil's Lake, check in with Skillet Creek Media.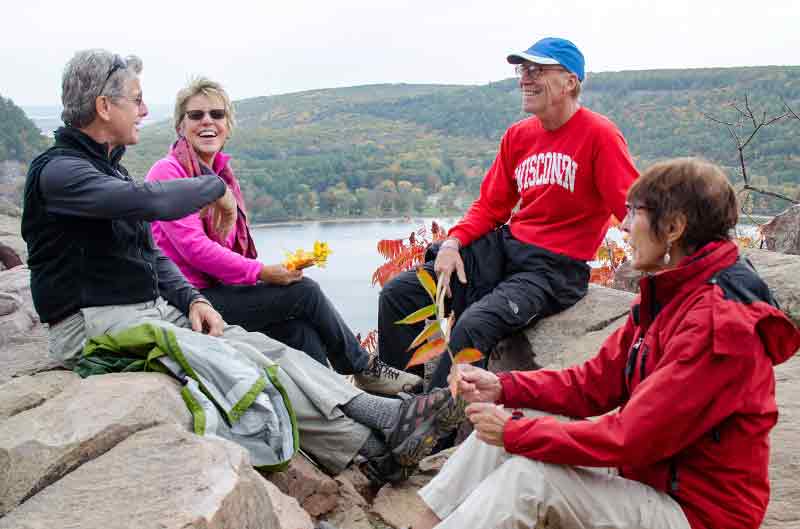 The Baraboo Area is home to two spectacular state parks that offer canoeing, fishing and hiking trails. Mirror Lake State Park provides an escape from the bustle of Wisconsin Dells. Stroll around the tranquil waters while taking in fall foliage and fresh air.
Golf season extends well into October at local courses. Baraboo Country Club and Devil's Head Resort in Merrimac are championship courses with breathtaking views of the bluffs. Fairfield Hills is a par-three course with a driving range.
If you're looking for entertainment that's easy on your budget, here are three great options:
The ColSac ferry in Merrimac crosses Lake Wisconsin until ice ends its season, providing free transportation and great views at the fall colors circling the lake.
The free Ochsner Park Zoo in Baraboo is worth a visit in any season. Nearing its 100th anniversary, the zoo houses a variety of animals, from lynx to monkeys to llamas. Enjoy an easy stroll and the sounds of wildlife.
The Baraboo Riverwalk is a paved, 3-mile walkway along the river that's a favorite among cyclists, pet owners and joggers.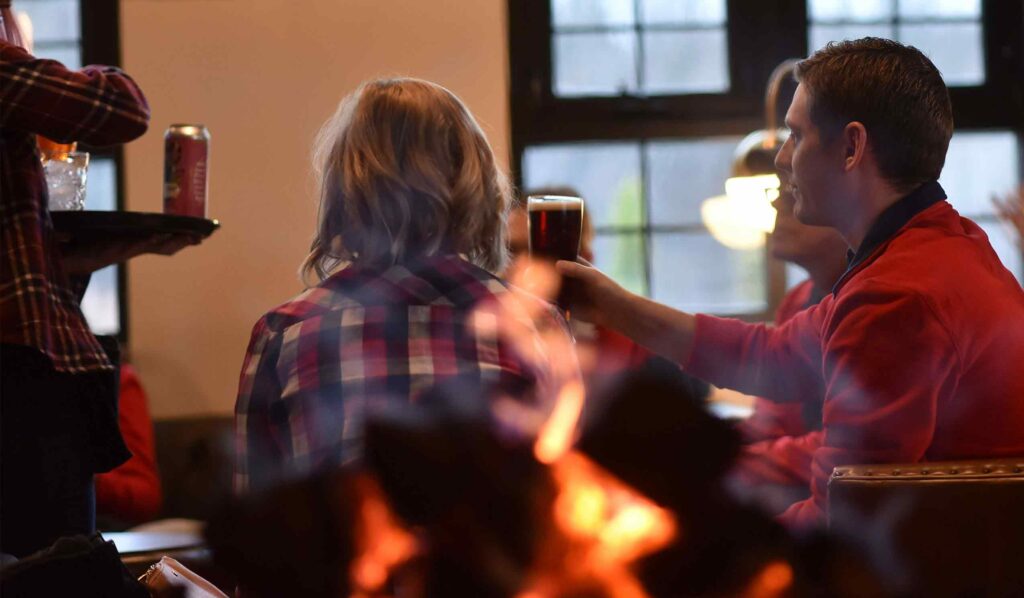 All this fresh air and exercise can work up a thirst. The Baraboo Area has you covered. Located just outside Devil's Lake, Tumbled Rock Brewery and Kitchen offers craft beer and a distinctive menu for lunch and dinner. Just down the road, Balanced Rock Winery pairs its flavors with blufftop views.
Those venturing into town will find Driftless Glen Distillery along the Baraboo River. It serves award-winning spirits, as well as gourmet dinners. Up the hill around the downtown square, fans of craft beverages will find Von Klaus Winery and Al. Ringling Brewing, a German-style pub built around a Ringling family beer recipe.