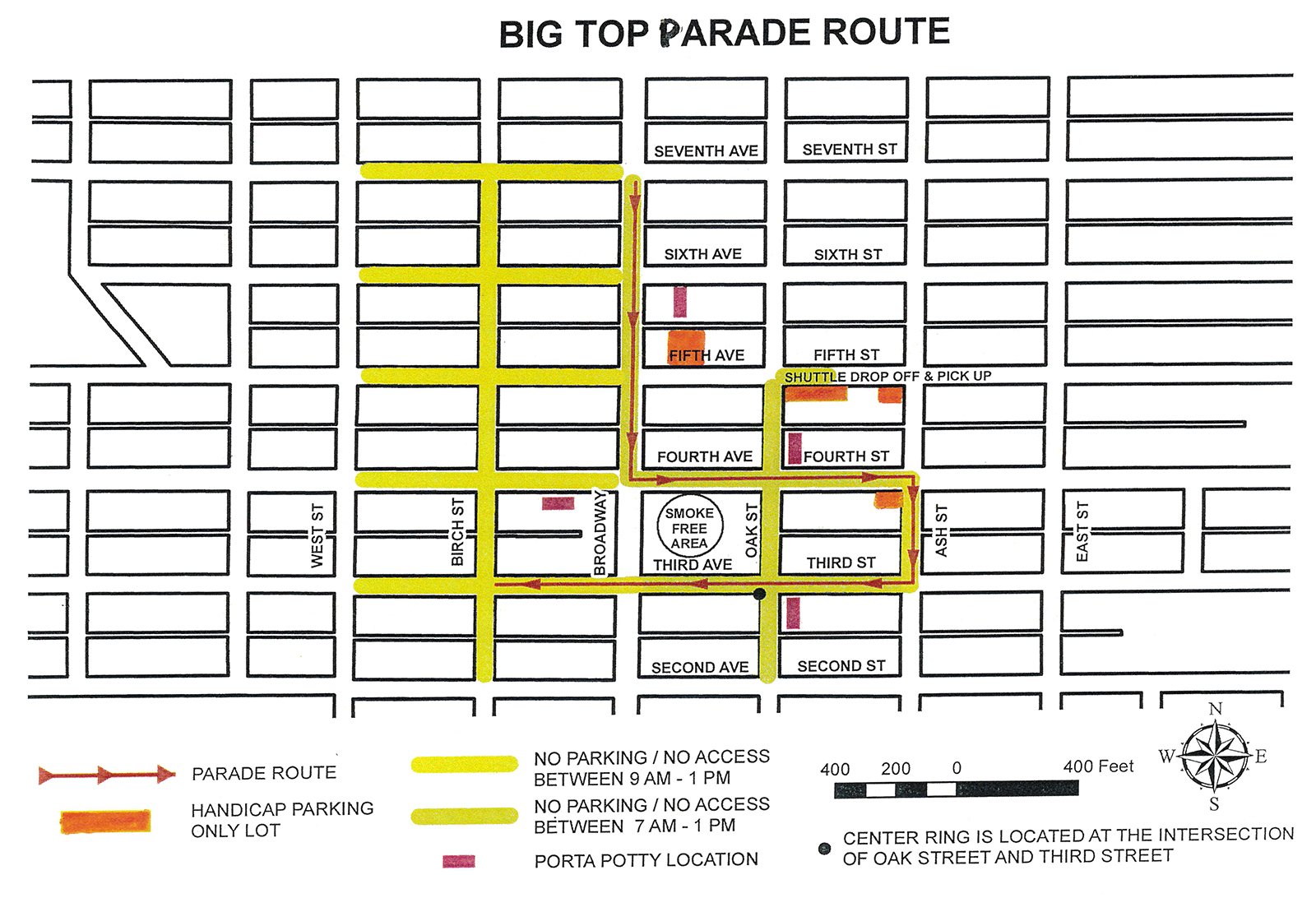 Big Top Parade: Know before you go
Planning to attend the Big Top Parade as it makes its long-awaited return to Baraboo on Saturday? Here are some things you should know:
Shuttle bus service – Shuttle bus service to downtown will be available from the Festival Foods/U-Haul parking lot in West Baraboo and the Circus World parking lot on Water Street from 9 to 11:15 a.m. and 12:30 to 3 p.m. Parking at the remote lots is free. The shuttle drop-off is located at Fifthand Oak Streets, just a block off the parade route. Please note that the shuttle buses are not handicapped-accessible.
Handicapped parking – The number of handicapped parking spots in the downtown area has been increased from previous years. Handicapped parking lots are located on Fifth Street between Broadway and Oak, at Fifth and Oak, at Fifth and Ash, and at Fourth and Ash.
Cooling station – The Baraboo Civic Center, 124 Second St., will be open to parade-goers who are in need of a cool-down. The cooling station will be open from 9 a.m. into the evening.
First-aid station – The Baraboo District Ambulance Service will have a first-aid station set up on the Sauk County Courthouse lawn. If you need assistance along the parade route, contact the nearest parade volunteer or city official, who will be stationed along the parade route before, during and after the parade.
Toilets – Portable toilets will be located on Sixth Avenue between Broadway and Oak, at Fourth and Oak Streets, at Third and Oak Streets, and on Fourth Avenue between Birch and Broadway.
For detailed information, visit the Parade Route map on the Big Top Parade website, bigtopparade.com.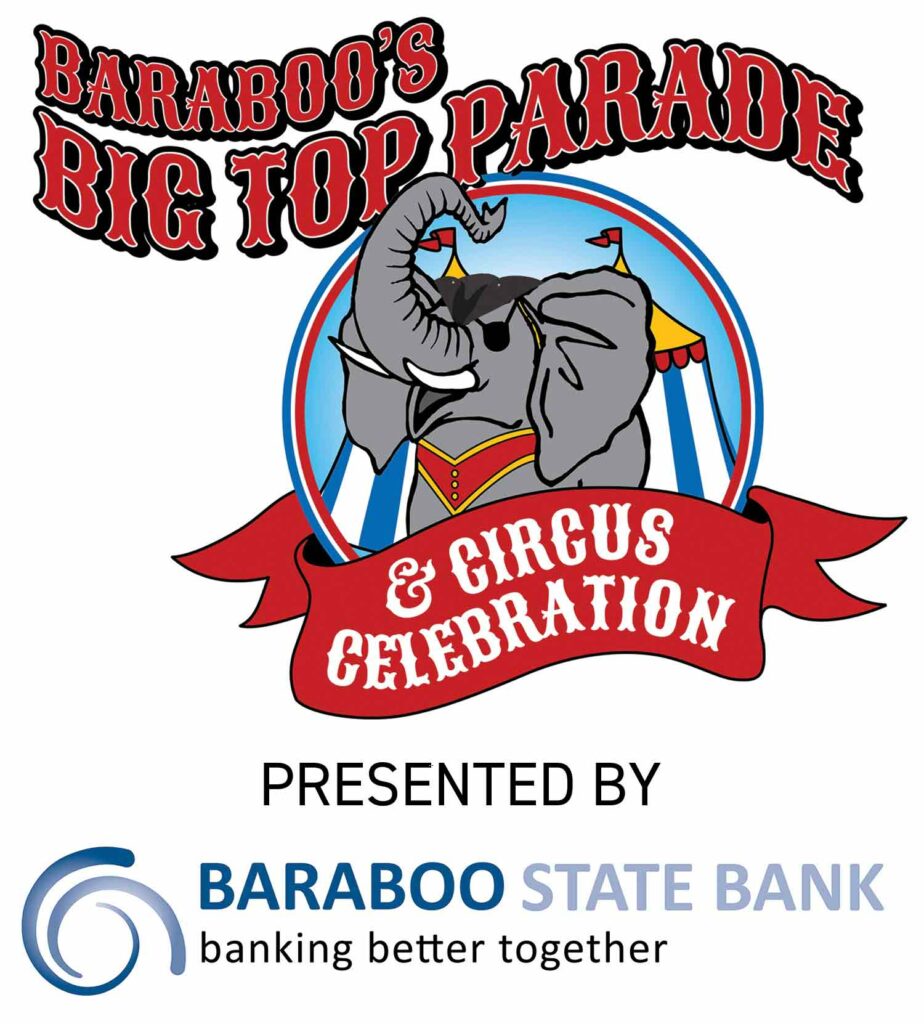 The Baraboo Area Chamber of Commerce, Big Top Parade Committee and the City of Baraboo are pleased to have collaborated closely on planning the Big Top Parade and want all visitors to have a safe and enjoyable experience.
The 11 a.m. parade on Saturday will highlight a weekend full of circus-themed events in Baraboo. The parade is returning to the streets of downtown Baraboo on Saturday for the first time since 2019, featuring historic wagons, exotic animals, marching bands and community floats. For information about the parade and Circus Celebration events, visit bigtopparade.com.