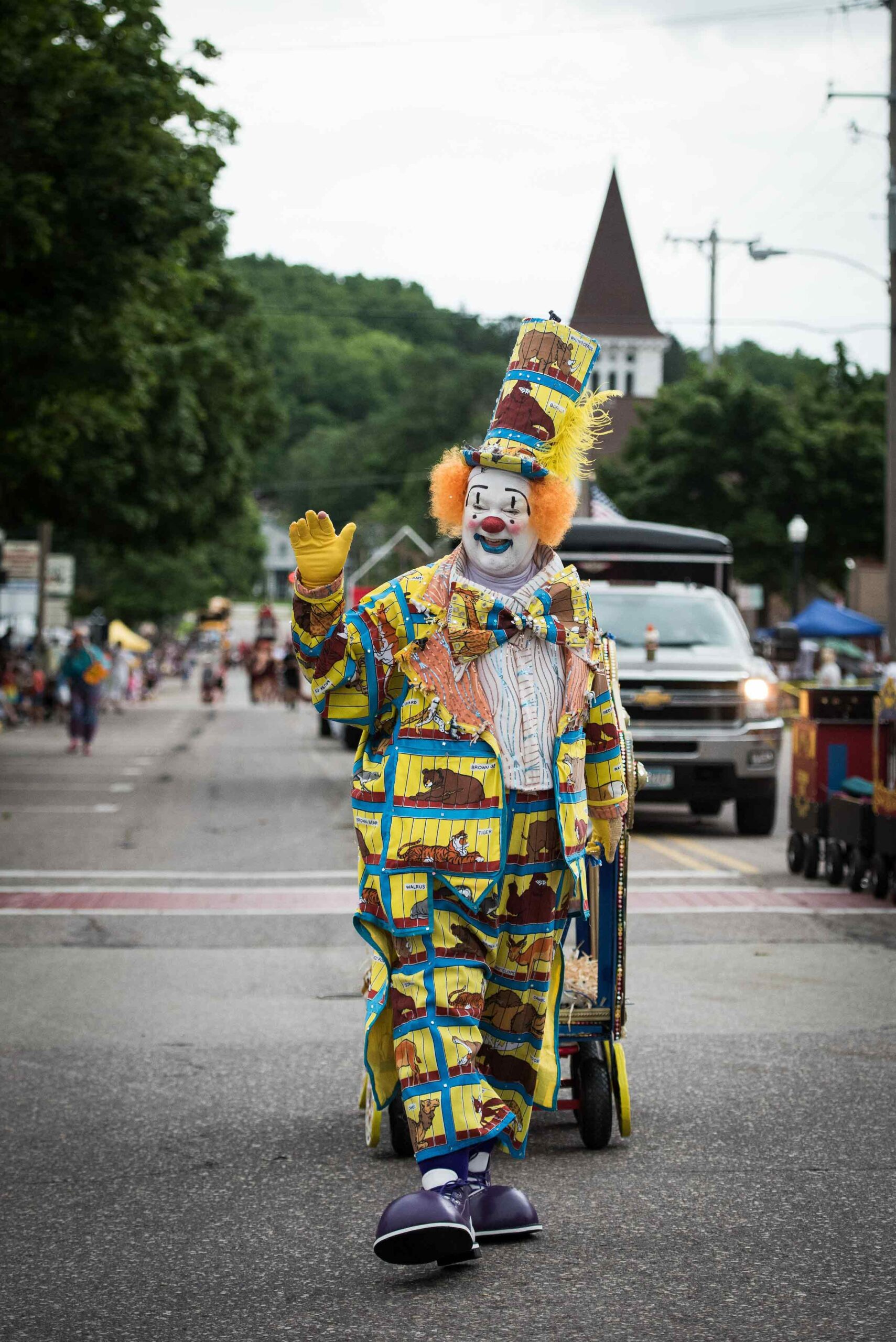 Anticipation builds as Big Top Parade nears
By George Althoff, Executive Director
Baraboo Area Chamber of Commerce
The countdown to the return of the Big Top Parade is at 26 days, and the excitement is palpable. After being sidelined in 2020 and 2021 due to concerns over COVID, the parade will kick off in downtown Baraboo at 11 a.m. on Saturday, June 25. If past years are any indication, our lovely downtown will be teeming with 25,000 to 30,000 people who will be treated to a first-class parade full of amazing circus wagons, exotic animals, energetic marching bands, cavorting clowns and worthy celebrities – most notably our own Dave SaLoutos, who will preside as grand marshal.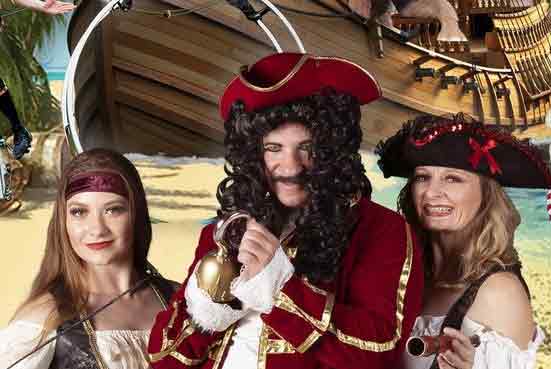 Few, if any, communities the size of Baraboo can lay claim to such a signature event. For that, we can credit Baraboo's rich circus tradition and the influence of Circus World, one of the many attractions that make Baraboo a destination for tourists.
The parade – and related activities planned for June 23-26 – would not happen without the tireless efforts of scores of volunteers. The Baraboo Area Chamber of Commerce is the sponsor of the parade, but much of the heavy lifting is done by the Big Top Parade Committee, which for many years has been co-chaired by Nanci Caflisch and Doug Hill. Circus World Executive Director Scott O'Donnell and Ringmaster SaLoutos also are integral members of the group. They and many other committee members begin meeting months in advance of the parade to map out every detail of this labor-intensive event. On the day of the parade, dozens of additional volunteers mobilize to assist with lining up the parade units, parade security and post-parade cleanup.
The parade would not happen without the support of the city of Baraboo, Sauk County, the Baraboo District Ambulance Service and area law enforcement. Over the past several months, key city officials have been deeply involved with the planning process to ensure that the parade is safe and secure for the participants and the parade-watchers.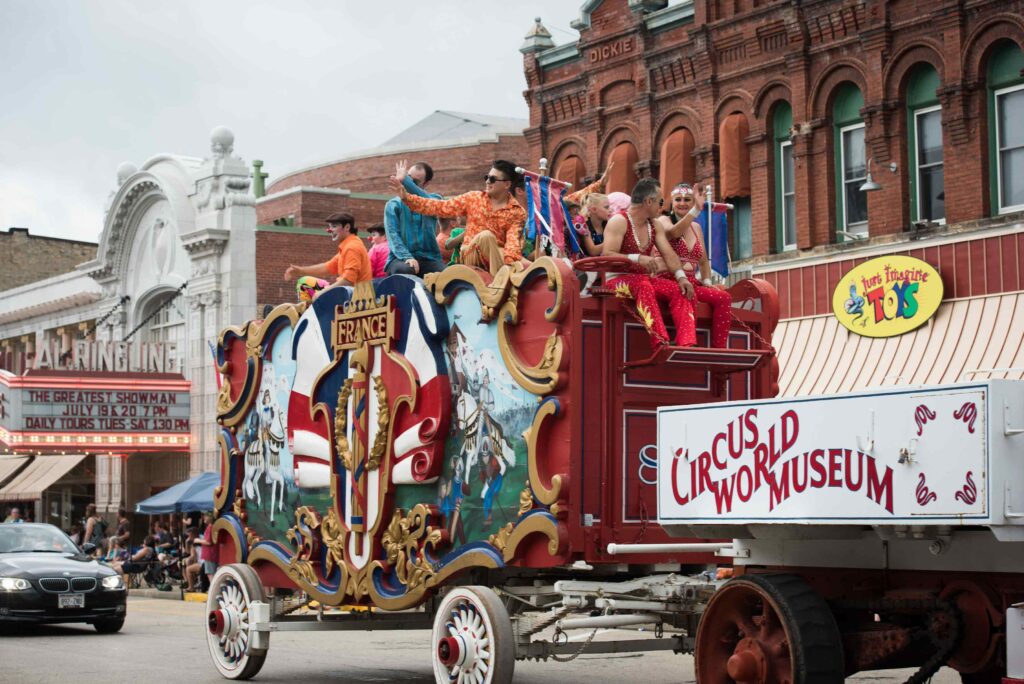 Financial support for the parade comes from the city of Baraboo through in-kind services and dozens of Baraboo-area businesses. Baraboo State Bank is the presenting sponsor. Gold level sponsors are Terrytown Plumbing, Ho-Chunk Gaming Wisconsin Dells, Pizza Ranch, MAX-FM, SSM Health and Magnum Media.
The parade also is supported by a grant from the Sauk County Extension Education, Arts and Culture Committee. For a full list of sponsors, please visit bigtopparade.com.
I encourage our Chamber members to take part in this outstanding weekend of activities. We are still looking for volunteers to help on parade day. If you are interested in volunteering, go to bigtopparade.com, click on the "Participate" link, then click on "Volunteer Opportunities" for a full list of volunteers needed. If you can't volunteer, please make time to take in the sights and sounds of this signature Baraboo event.
So, what does Baraboo gain from this event, other than a big crowd downtown and lots of media exposure? How about this: An estimated economic impact of $2 million to $2.4 million. That ain't peanuts, folks. I hope to see you on parade day.