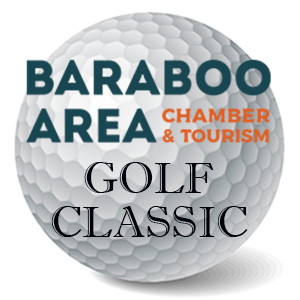 Golf outing will be a wild and crazy time
By George Althoff, Executive Director
Baraboo Area Chamber of Commerce
Planning for the Chamber's annual golf outing on June 7 at Baraboo Country Club is entering the final stages, and we need your help!
For starters, do some research on the decade of the 1970s. Our theme this year is "A Wild and Crazy Time," a reference, of course, to the Festrunk Brothers portrayed by Steve Martin and Dan Akroyd on "Saturday Night Live" in the late '70s. If you've never heard of them, kids, check them out on YouTube. They are "two wild and crazy guys" from Czechoslovakia. If you're into costumes, feel free to dress up like your favorite person from that decade or sport the attire that made it famous. Channel your inner Richard Nixon or Gerald Ford. Put on your Barbra Streisand persona. Don your bell bottom pants and tie-dyed shirt. Prizes will be awarded to a select number of costumed characters!
If you choose to come just as yourself (and that's OK), don't worry. There will be plenty of action on and off the course to make for an enjoyable day. In addition to 18 holes of golf and dinner, the tournament will feature a putting contest, 50/50 raffle, betting holes, silent auction items, mulligans, flings, hole activities, and hole prizes. Translation: Be sure to bring some folding money so you can participate in these activities that make the golf outing the Chamber's biggest fundraiser of the year.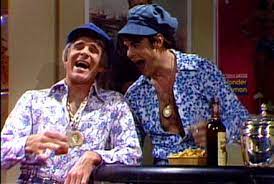 The golf outing committee – comprised of me, Ben Bromley, Jasmine Schoenoff, Brandon Wegner, Ed Kothbauer and Melody Byl – has been hard at work planning this year's event. In the coming weeks, we will be reaching out to members to request their assistance in making this event as successful as ever.
We are looking for:
• Small items for the "swag bags" that will be distributed to each of the 144 golfers. Prevail Bank has generously agreed to donate water bottles and the bags, into which we will insert items donated by our members. Edibles such as energy bars or bags of salted snacks are always a good addition. Perhaps you have coupons that will help drive traffic to your store. Golf balls and tees with your company name on them are excellent donations. Use your imagination! The only requirement is that the item will fit into the bag and that you can supply us with 144 of them.
• Donations for the silent auction. Items should have a value of at least $25. Depending on the response, we may bundle up a number of items to get them to our target value of $250 per basket. Bigger and better prize baskets will help drive ticket sales, so be as generous as possible.
• Hole sponsors. For a $650 gold hole sponsorship, your company name and logo will be featured at one of the holes and you will have a foursome in the tournament. For a $250 silver hole sponsorship, you company's name and logo will be featured at one of the holes.
• Cart and beverage sponsors. These are the two remaining "big ticket" sponsorships that include a host of benefits to the sponsoring business, including pre-event recognition in social media posts, signage in multiple locations on the course, acknowledgement during the event festivities and a foursome in the tournament. For a full list of the benefits, contact me at director@baraboochamber.com.
• More golfers. If you just want to play in the outing and be part of the fun, register to golf here. The cost is $110 for non-Baraboo Country Club members and $80 for members. But you'd better hurry, because the field is filling fast.
As always, thank you for considering these requests and for your continued support of the Baraboo Area Chamber of Commerce. The generosity of our members is truly amazing and is integral to the continued success of the Chamber.
Gotta run now. I need to go shopping for a pair of bell bottom pants.