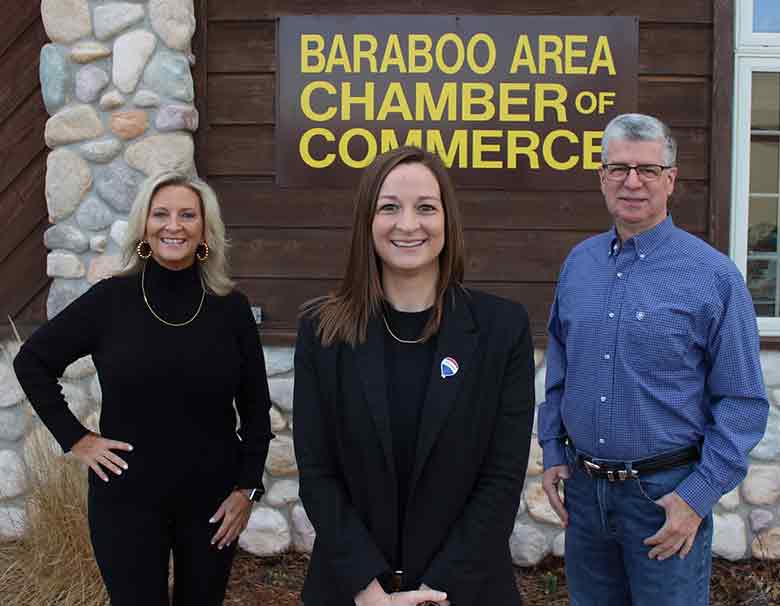 Chamber president follows parents' lead
Leading the Baraboo Area Chamber of Commerce meant becoming part of a family tradition for Raegen Trimmer.
The RE/MAX Grand agent is serving as President of the Chamber's Board of Directors this year, a role previously held by both her parents: Nanci Caflisch and Don Trimmer.
"We come from a long line of people willing to serve," Raegen Trimmer said, crediting both parents for instilling a passion for civic work. "I think I'm a good mix of the two of them."
Her father served as Chamber President in 2010 and 2011, when he worked at Accelerated Genetics. Her mother, broker/owner of RE/MAX Grand, served as president in 2018.
Because his father and grandfather served as mayor of their community in Maryland, Don Trimmer was raised to value community service. He passed this principle on to the next generation as he and Caflisch raised four daughters.  "A lot of people like to stand on the sidelines and say what's right and wrong, but you need people who are willing to step in and do the heavy lifting," he said.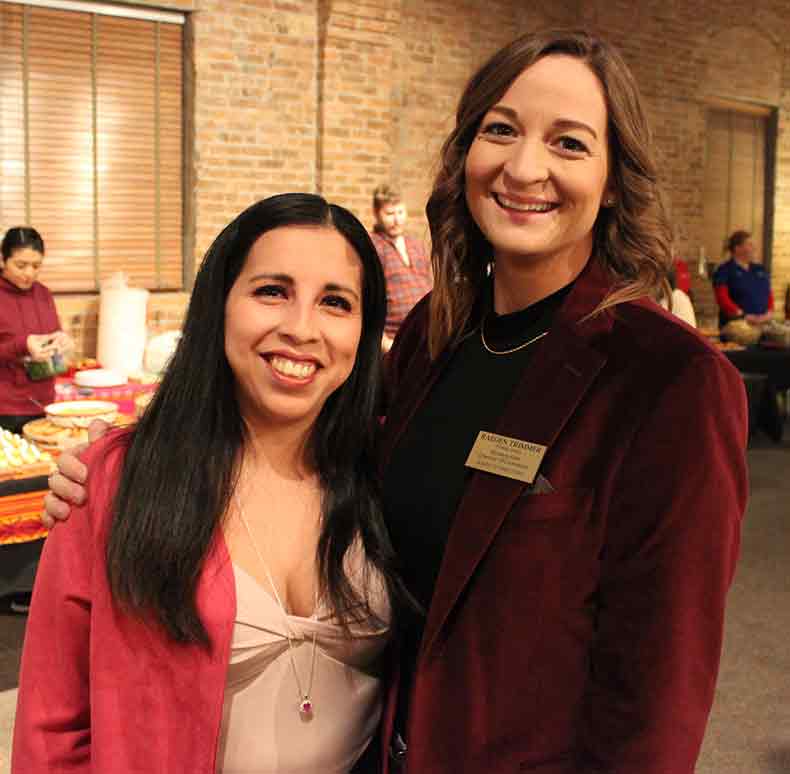 Raegen Trimmer got involved with Chamber work at the nudging of her mother, the longtime chair of the Big Top Parade organizing committee. Caflisch served on the Chamber's Board of Directors for seven years.
"Raegen has always been a leader. She's also a worker," Caflisch said. "I think she's going to do a great job for the Chamber."
What started with social media work for the parade led to Raegen Trimmer joining the Chamber's Ambassadors Club. She stepped up to handle Chamber marketing during a staff vacancy in 2019 and won the President's Award for that year. She joined the Oktoberfest planning committee in 2020 and helped launch the Chamber's diversity and inclusion committee the next year. She was elected to the Board of Directors in 2021 and ascended to the presidency at the start of 2022.
"Being on the board seemed like a natural fit. I think it's a good way to give back to the community," Raegen Trimmer said. "I'm passionate about business, and about helping this community thrive with help from a strong Chamber of Commerce."
At 30, she's the youngest Chamber President in memory. But she isn't the first second-generation leader in the organization's history. Katie Maurer served as president in 2015 and 2016, a decade after her father Jeff Maurer held the gavel.
Don Trimmer and Nanci Caflisch said they're proud to see their daughters Lexi, Morgan, Raegen and Riley embracing the virtues of service and leadership. Lexi Trimmer works at an intensive care unit for newborns in Milwaukee. Morgan Roeder is a Chamber member as owner of Allure Hair Salon. Riley Trimmer, another RE/MAX Grand agent, is a Chamber Ambassador.
But until they're elected President, Raegen Trimmer holds honors. "I think this gives me a leg up on my sisters," she said with a smile. "That's always good."