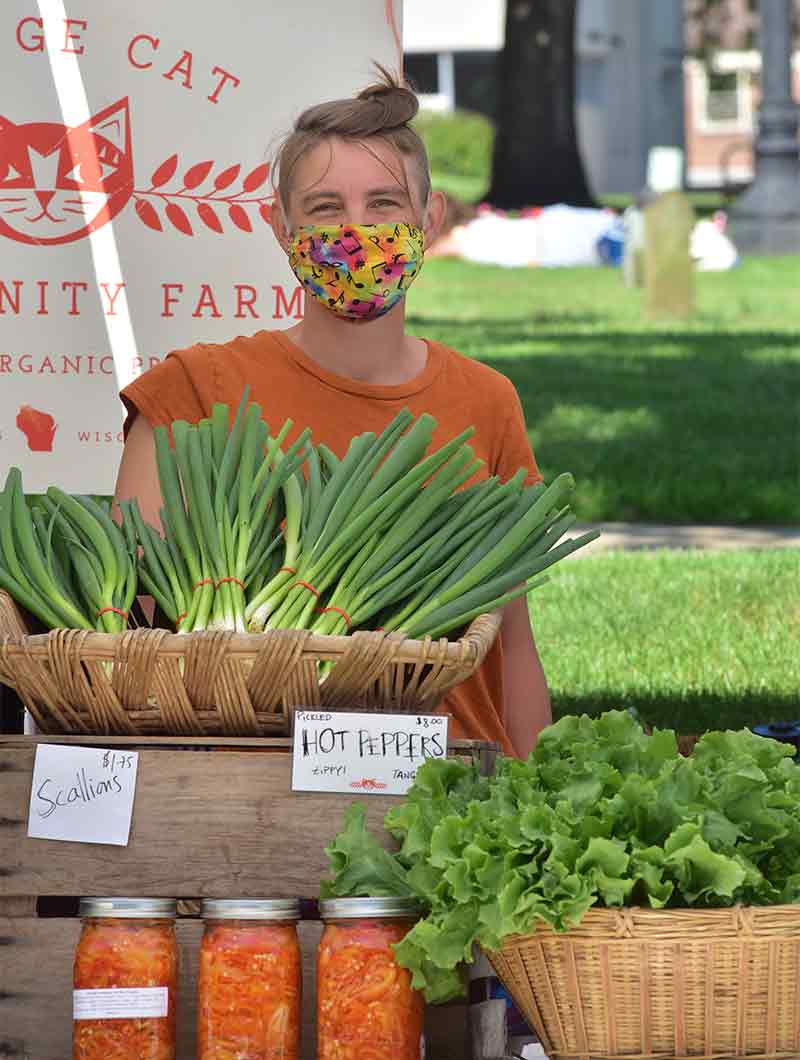 A busy – and safe – weekend in Baraboo
With safety precautions in place, the Baraboo Area will bring back some traditional fall events and introduce a new one this weekend.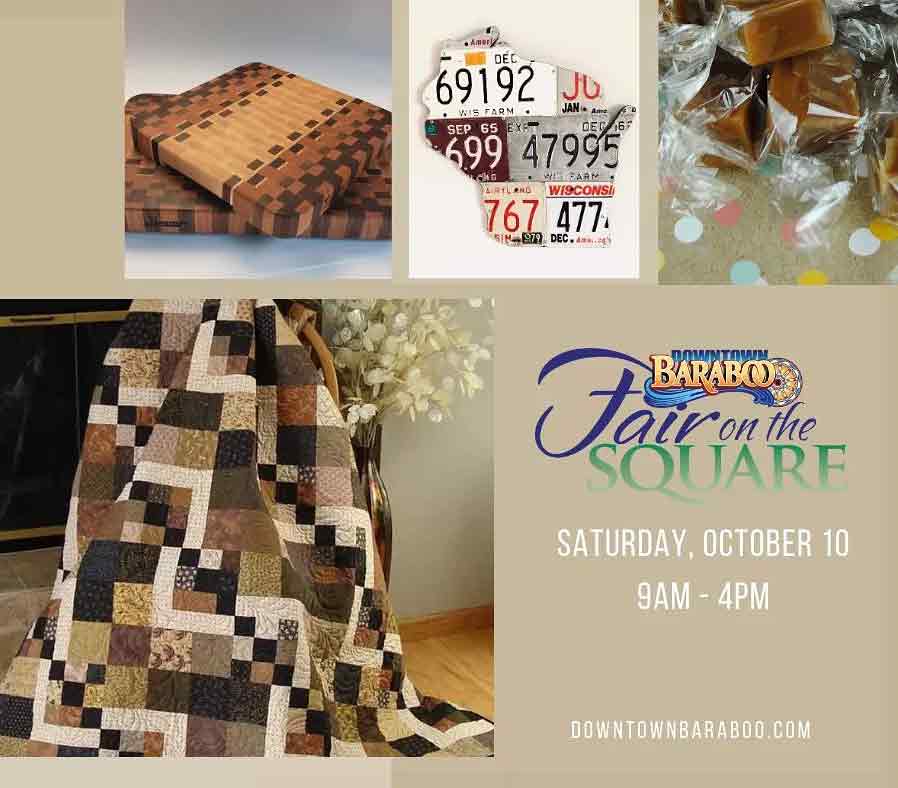 Fair on the Square
Fair on the Square will bring 140 vendors downtown Saturday. This autumn favorite will put the work of artisans and crafters from across the Midwest on display on the courthouse square from 9 a.m. to 4 p.m.
Vendors will be required to wear masks, and their booths will be spaced apart. Signs around the square will encourage Fair attendees to stay 6 feet apart.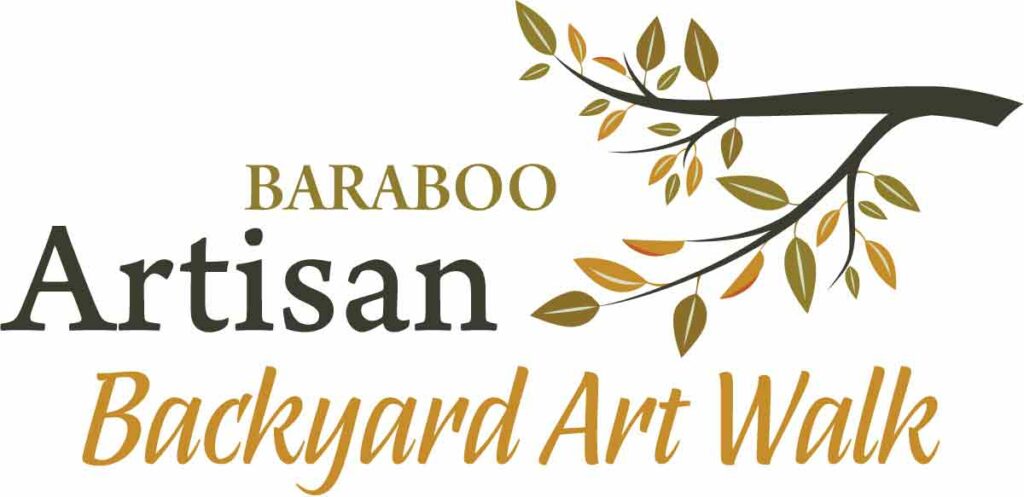 Backyard Art Walk
Also Saturday, local artisans are organizing a new event, the Baraboo Artisans Backyard Art Walk (& Drive). It will be held from 9 a.m. to 5 p.m. in and around Baraboo, as a dozen artists and craftsmen will open up their backyards to show and sell their work. Jewelry, baskets, handbags, greeting cards, woodwork, sculptures, paintings will be found. Information and a map is available online.
All event participants will follow #SaferInSauk health guidelines:
– Face coverings required
– Maintain a 6-foot distance from others outside your group
– Leave pets at home.
– Stay home if you are feeling ill
– Sanitize hands before entering any backyard, and before touching artwork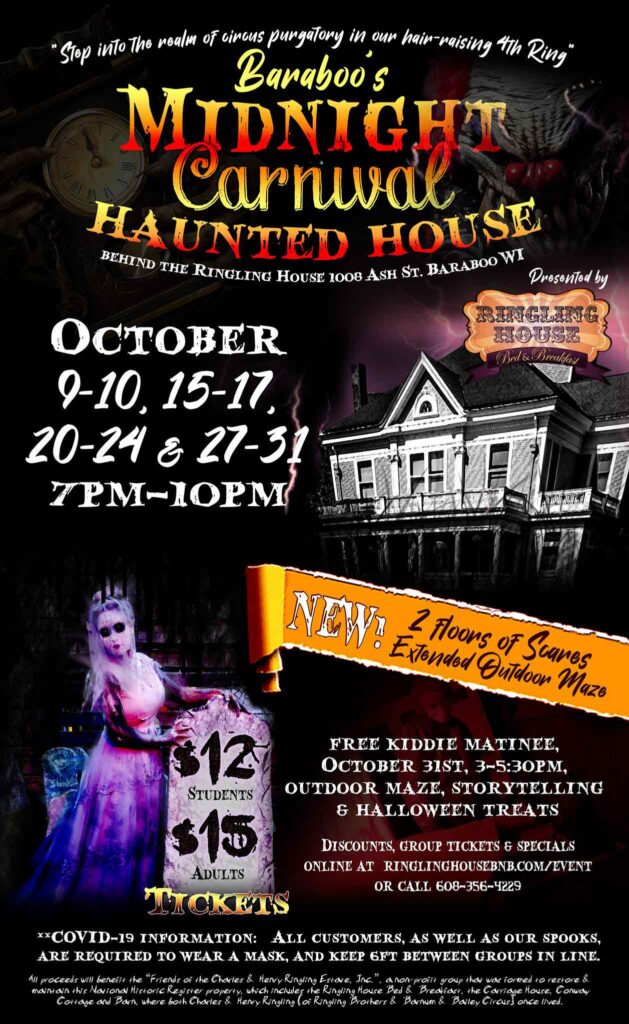 Haunted house
This weekend will mark the debut one of one beloved seasonal event series and the close of another. Ringling House Bed & Breakfast will open its Midnight Carnival haunted house on Friday.
For the next four weekends, Midnight Carnival promises two floors of scares and an extended outdoor maze on Fridays and Saturdays from 7-10 p.m. Organizers invite you to "step into the realm of circus purgatory in our hair-raising 4th ring."
All customers and cast members will be required to wear masks and keep groups 6 feet apart.
Back for its final weekend of the season is the Baraboo Sunday Market. Items that are vintage, home-grown and handmade will be available for purchase on the downtown square from 9 a.m. to 2 p.m. Masks are required. Take advantage of your last opportunity to check out the Sunday Market this season!