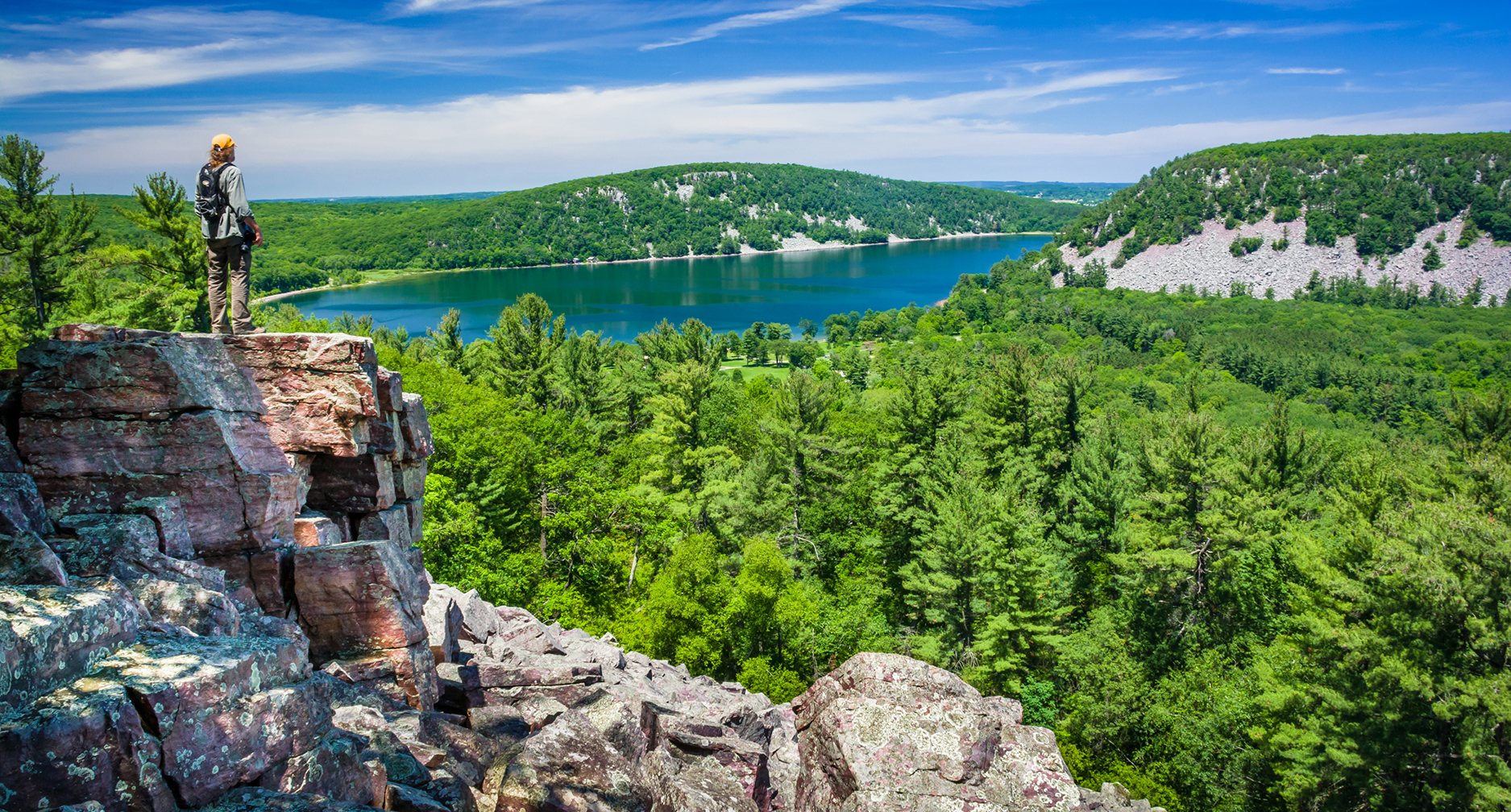 What is there to do around Devil's Lake?
So you've checked in at Devil's Lake State Park, hiked a couple trails, dipped your toes in the water and suddenly find yourself pondering a question: What else is there to do around here?
Devil's Lake is a majestic locale, the jewel of Wisconsin's State Park system. But it isn't the only gem you'll find in Baraboo.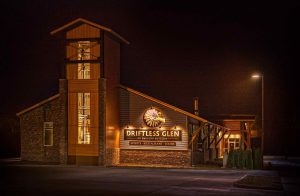 Where should we eat near Devil's Lake?
Tumbled Rock Brewery is set to open in mid-September, offering not only brews but pizzas and sandwiches baked in a wood-fired oven. It lies just across the highway from the North Shore entrance, so it's the easiest eatery to find.
But don't be afraid to drive into Baraboo, just 3 miles north of the park on Highway 136. Along the Baraboo Riverfront you'll find Driftless Glen Distillery, which in addition to artisanal spirits offers an exquisite menu for lunch and dinner.
Just up the hill on the courthouse square you'll find Little Village Cafe, a quaint restaurant situated in a historic building in downtown Baraboo. Just off the square lies Broadway Diner, a railway dining car transformed in a diner.
Don't forget about the east side of town, which features two local favorites: Log Cabin Family Restaurant and Jose's Authentic Mexican Restaurant.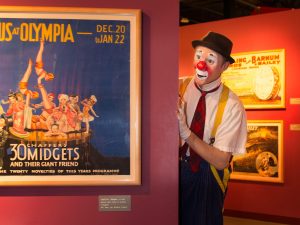 What can we see in Baraboo?
Right on the square you'll find the Al. Ringling Theatre, a palatial playhouse built by the eldest of the famed Ringling Brothers in 1915 and donated to his beloved hometown. "The Al." offers regular tours and frequently hosts concerts, dance shows and theatrical productions.
Just down Water Street from the distillery lies Circus World, a historic site that's open year-round and offers twice-daily big top performances each summer.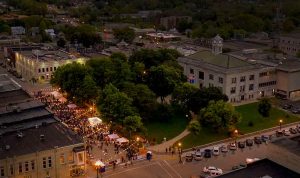 What is there to do around Devil's Lake?
Downtown Baraboo presents many unique shopping opportunities, from the housewares of Bekah Kate's to the global goods of A Sense of Adventure to the wacky toys of Just Imagine. Once you're done shopping, take some time to relax at Spa Serenity. Or enjoy a beverage at Con Amici Wine Bar or Von Klaus Winery. If you have a sweet tooth, don't miss Tin Roof Dairy and its old-fashioned soda fountain; or Baraboo Candy Company, where sweet treats are made right on site!
Outdoors adventurers may want to head to the west side of town to visit Wildside Action Sports and check out the latest gear. Those looking for another kind of action – such as slot machines and other games – should visit Ho-Chunk Gaming north of town, which hosts concerts and offers various dining options.
The Downtown Baraboo, Inc. group hosts periodic festivals on the square, as does the Baraboo Young Professionals group. One look at the Chamber calendar shows there's always plenty to do in Baraboo. For week-by-week updates on local events, be sure to visit devilslakewisconsin.com!