While the typical timing for winery tours and trail hiking in Wisconsin is that rather narrow window of weather opportunity from Memorial Day to Labor Day, one Wisconsin community is inviting fans of craft libations and outdoor treks to make a beeline to their area right this moment to experience their "Spirit Trail." The community is Baraboo, in south central Wisconsin and, while the population there of a little more than 12,000 qualifies it as a small town, the tourism offerings lean big this time of year.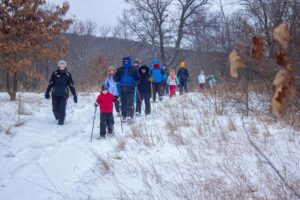 Take a hike
Baraboo's location generates geography envy from other locations in the Midwest, thanks to its proximity to a trio of state parks open year-round – Devil's Lake, the state's most visited park; Mirror Lake with its stellar cross-country ski trails; and quiet and secluded Rocky Arbor.
Fan out from downtown Baraboo to explore state natural areas including Parfrey's Glen and Baxter's Hollow. The massive Merrimac Preserve offers winter hiking and is the "it" spot in late spring for the lupine bloom.
You can hike a segment of the Ice Age National Scenic Trail, marking the advance of the last glacier. Then take a leisurely stroll of the Baraboo Riverwalk, a paved trail from Ochsner Park to the famed Circus World state historic site.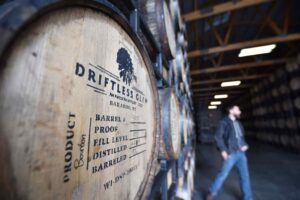 Warm up with a toddy
One can easily plan an entire trip around tours and tastings in Baraboo, starting at Driftless Glen Distillery, which distills, ages and barrels all its spirits on-site. It's known for its bourbon and rye. Stay for a distillery-inspired meal and be sure to ask for a table with a view of the Baraboo River.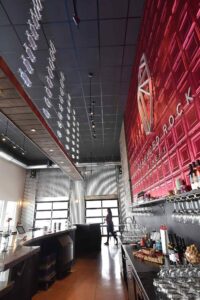 Visitors are spoiled for choice when it comes to wineries. Balanced Rock Winery is the new kid on the block, with a location that offers perfect soil, sun and temperatures for growing grapes. As they wait for their grapevines to mature, they've sourced cold-climate grape varietals from other Wisconsin growers.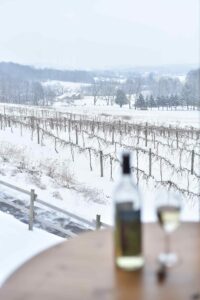 Baraboo Bluff Winery, a short jaunt down a country road west of Baraboo, offers panoramic views of the Baraboo Bluffs right from the tasting room. Its most popular wine is The Girlfriend, a sweet white with hints of mango.
Other worthy winery side trips include Fawn Creek Winery and Broken Bottle Winery, both in neighboring Wisconsin Dells.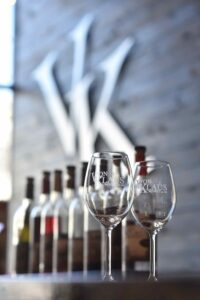 Back in downtown Baraboo, there's Von Klaus Winery, with 20 handcrafted wines, all made using original recipes and all natural ingredients, and Con Amici Craft Bar, known for its wine selection in a constantly evolving menu. Sign up for a wine and cooking class at Bekah Kate's gourmet kitchen and wine store.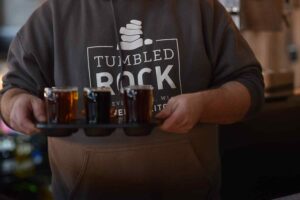 Finally, craft beer, the libation for which Wisconsin is known far and wide: Try Tumbled Rock Brewery, a new 15-barrel brewhouse and restaurant located at the doorstep to Devil's Lake State Park. Coming this summer is a brewery at the historic Al. Ringling Mansion, with a brew pub concept built around a Ringling family beer recipe (yes, that Ringling, as in the Ringling Bros. Circus, whose winter quarters were in Baraboo).
Return for events
If you're looking for a reason to return once the weather warms, here are three:
Where to stay
When a Spirit Trail includes these many recommendations, it's best to spend the night. B&Bers will want to check in to either Inn at Wawanissee Point, a modern villa-style inn, or the historic Ringling House Bed & Breakfast. Ho-Chunk Gaming on the outskirts of Wisconsin Dells has both hotel rooms and an RV park. Clarion Hotel and Best Western are solid choices too. Bonus idea: Devil's Head Resort in nearby Merrimac offers lodging for those who favor downhill skiing and snowboarding over flat trails.
What about the other kind of spirits?
If you're among those who enjoy a few good ghost stories with your spirits, then sign up for a spirit walk tour offered by Baraboo Tours. The Friday and Saturday tours start at Driftless Glen Distillery, followed by a stroll of Baraboo's most haunted section, and end at Con Amici. Visit barabootours.info for details.