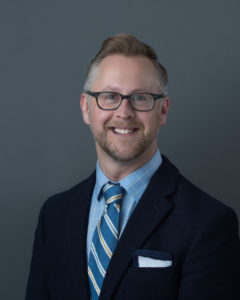 By Darren Hornby, Executive Director
Baraboo Area Chamber of Commerce
I wrote last month that 2019 was a year of significant change for the Chamber. We introduced a new community brand and brought in new staff. The year to come will also bring some changes, ones we're excited about!
The first change you'll notice will be the revamping of our website at baraboo.com. As part of the Discover Real Baraboo branding campaign, designed to stimulate tourism, the Chamber website is being redesigned to make it more friendly to mobile users and visitors. When people search "Baraboo" on their smartphones, we want them to find immediate answers to the questions they're asking: "What is there to do? Where should we eat? Where can we stay? Where might we shop? The website will retain its current functionalities for Chamber members, but some will be tucked under tabs to ensure the home page serves the visitors we're looking to attract. Skillet Creek Media is working to retool the website, with completion planned for the first quarter of 2020.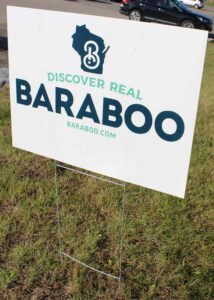 Another aspect of the branding campaign you'll notice around the community this year will be new roadside signage depicting the Baraboo "B" logo. I'm working with our partners – the village of West Baraboo, city of Baraboo, and Downtown Baraboo Inc. – to replace existing signs with new signage that will incorporate the brand and better direct visitors to our community's many amenities. Whether they're on our roads or the information superhighway, we want to make it easy for visitors to find what they're looking for!
We're organizing a new event for this spring, an outing to a Milwaukee Brewers game. We want to give our members an opportunity to enjoy big-league baseball together before the bustling summer tourism season begins. Stay tuned for details!
We'll cap the tourism season with a major new event, Oktoberfest, on Saturday, September 26 at the Al. Ringling Mansion. I'm confident an authentic ethnic festival featuring live music and a beer garden will draw visitors from across south central Wisconsin!
You can learn more about these and other plans for the coming year at our Annual Dinner on January 16 at Baraboo Arts Banquet Hall.