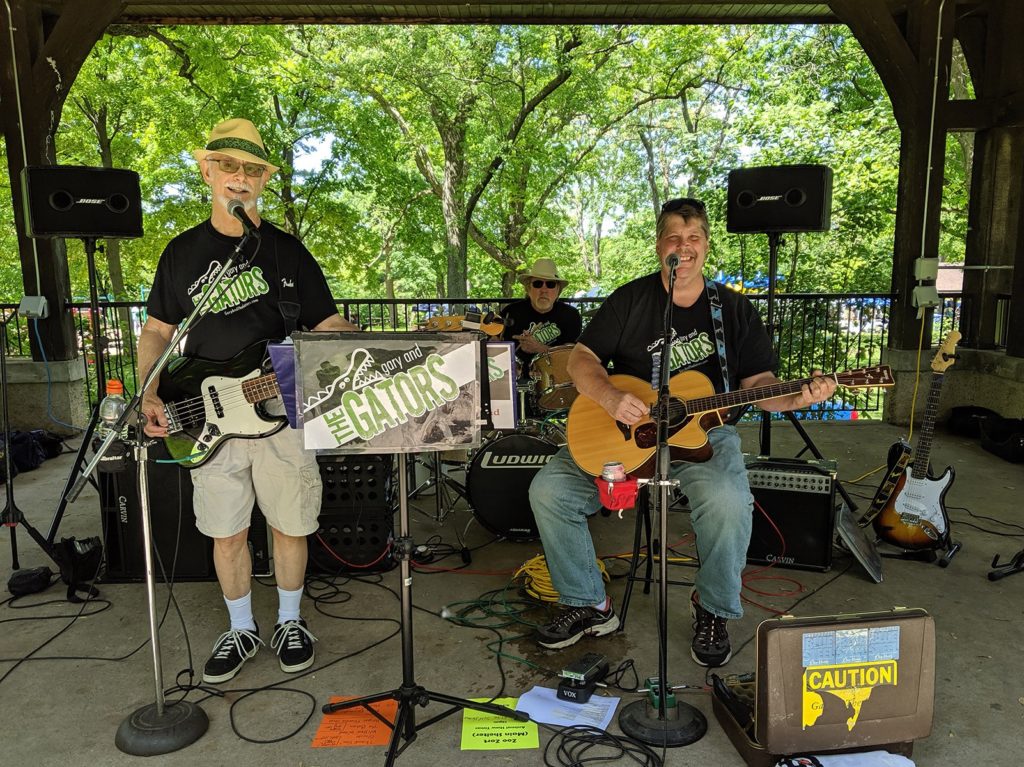 Circus Palooza will make sure there's plenty to do before and after the Big Top Parade on Saturday morning.
From 9 a.m. to 3 p.m., Circus Palooza will take place on the courthouse square in downtown Baraboo. It's a big part of the Circus Celebration that encompasses the parade and so much more. Vendors will hawk their wares and grilled cheese sandwiches will be served as kids enjoy games and other activities.
Before the parade, a Wild Rumpus Circus performance by Mazomanie Movement Arts Center will delight the crowd at 9:30 a.m. About an hour later, Echoes of Camp Randall will perform a "Fifth Quarter" concert with help from Bucky Badger himself!
The Big Top Parade steps off at 11 a.m., and will lead into a post-parade "Boo-Stock" mini-music festival that will carry on this year's "Summer of Luv" theme. The renowned Baraboo band Gary & the Gators will perform 1960s favorites with help from some special guest performers. Our parade Grand Marshal, Gene Allen Scott, will display his DJ skills by playing oldies hits.
Kids' activities will continue, as will sales of beer, wine and other beverages as downtown Baraboo puts on a summertime block party. The fun will continue until 3 p.m., as Circus Palooza shows there's plenty to enjoy before and after the Big Top Parade!
Schedule of Events
Saturday, July 20
9 a.m.-3 p.m. – Circus Palooza (3rd & Oak)
9 a.m. – Al. Ringling Theatre tour
9:30 a.m. – Wild Rumpus Circus performance
10:30 a.m. – UW band and Bucky Badger
11 a.m. – Big Top Parade
Post-Parade – "Boo-Stock" Music Festival
1 p.m. – Circus World Big Top Show
1:30 p.m. – Al. Ringling Theatre tour
3 p.m. – Al. Ringling Theatre tour
3:30 p.m. – Circus World Big Top Show
7 p.m. – "Greatest Showman" at Al. Ringling Theatre
For more information, visit www.bigtopparade.com